Abstract
Since the emergence of crypto, more precisely bitcoin, there have been many changes and innovations brought from the "currency" created by Satoshi Nakamoto. An example is a digital wallet that can store users' digital assets safely and securely.
The digital wallet has a private key feature which will secure the user's digital assets. Without this private key, anyone cannot access this digital wallet, even the platform that provides this digital wallet
.
Some digital wallets support multiple-cryptocurrency, but there are digital wallets that are specific to one type of cryptocurrency, so users must be able to find out what type of digital wallet they have.
But there are problems in digital wallet adaptation, for example, wallet addresses containing 26-35 alphanumeric, flexibility, ease of navigation, fees, and other problems that hinder digital wallet adaptation.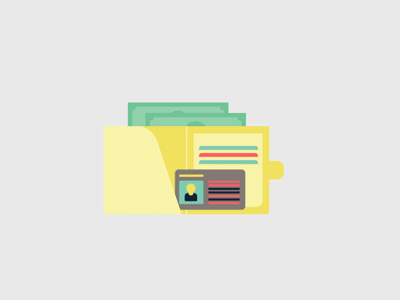 Introducing
The ease, convenience, and security of digital wallets are the main focus in developing digital wallets. Javvy wants to make this happen!
The solution from Javvy is the full integration of the universal wallet connected to the exchanges currently available for the cryptocurrency market. The main focus of Javvy is to be a simple and fast digital wallet. Which makes it easy for users in registering, verifying, trading and investing in cryptocurrency.
Features
All-In-One Wallet
Users can view their portfolios at a glance, without the need to move from one page to another.
International Debit Card
Javvy allows fast conversion from crypto to FIAT.
Native ICO/STO Support
ICO / STO support to facilitate investors who want to invest in potential projects.
Passive Income Wallet for Merchants and PoW/PoS Miners
Receive payments easily / get mining rewards that are sent directly to the user's wallet.
Fully Decentralized
A decentralized platform where users have full control of their wallets.
Cold Storage
Cold Storage support as extra security.
Robust Login Features
Security features such as passwords, 2FA, biometrics (fingerprint), and multi-sig wallet authorization, which will secure user account 24/7.
Solutions
Provides Convenient Buy and Sell Options Inside the Wallet
• Simplifies the experience of cryptocurrency exchanges
• Supports use of FIAT (national currency) to buy and sell cryptos/tokens
• Complies with financial regulations across all regions
• ID Verification (when absolutely required) process tailored for ease-of-use
• Citizens of over 170 countries will enjoy nearly instant identity verification
• Removes the security risk of web-based exchanges
Supports Many Cryptocurrencies,
• After funding, will add up to the top 500 coins and top 50+ vetted tokens
Supports Many Payment Methods
• Pay with a pre-paid debit card
• Pay by eCheck or bank transfer
Prioritizes Security
• Securely encrypts private keys on each device
• Enforces secure passwords
• Support for hardware "cold storage" wallets
• Two Factor Authentication (2FA) - Authy on mobile, SMS on a desktop, etc
• Backup methods for private keys to help prevent losing access to assets
Supports Cryptocurrency Conversion
• Easy conversion from supported crypto/token to any others
• Provides a gateway from FIAT (national currency) into cryptos/tokens
Provides an Easy Way to Spend Cryptocurrencies
• Provides access to an optional, crypto-funded, international debit card
• The Javvy "crypto card" may be used to purchase real-world items
Intuitive and well-documented
• Consolidates the research for cryptocurrency newcomers
• Wallet translated into all major languages (initially English)
No registration required for basic functionality
• No registration required to send, receive, convert, or manage cryptocurrency
• Whitelisting and ID verification only necessary to use advanced features
Target Market
Javvy targets an increasingly growing cryptocurrency market, where people need a "digital wallet" that meets their needs, such as crypto trading, investment, etc.
In Conclusion
The ease and security of a digital wallet are what Crypto-Enthusiast currently wants the most. Javvy with the jargon of "All-in-one Crypto Experience" wants to present a simple universal wallet that meets user needs, so that from Javvy users can invest, trade, transact, store their digital assets without the hassle and use of many platforms.
Token Sales
Important Links
Website : https://javvy.com
Bitcointalk Profile : https://bitcointalk.org/index.php?action=profile;u=1112636
Bitcointalk Thread: https://bitcointalk.org/index.php?topic=2216370.0
Twitter : https://twitter.com/javvycrypto
Telegram: https://t.me/javvychat
bountyhive.io/r/Sirait
Whitepaper: